Friday, September 22, 2023
Image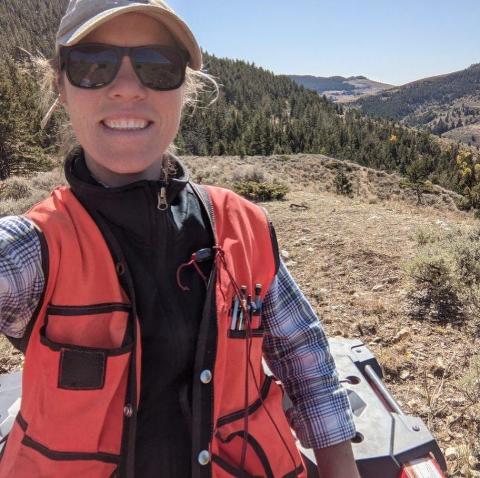 This month, we are pleased to feature Kelly Norris, State Forester for the Wyoming State Forestry Division.
What was your first position in the field of forestry?
I began my forestry career with the Minnesota Department of Natural Resources as an entry-level forester based out of Kelliher, Minnesota. My first year was spent in trainings, collecting inventory data, setting up and administering timber sales, and getting an opportunity to participate in wildland fire.
How long have you been in your role?
I have only been Wyoming's State Forester for a couple of months! I was Interim State Forester for six months prior to officially becoming State Forester.
What do you enjoy most about being a Council of Western State Foresters (CWSF) member?
I enjoy working with a dedicated and passionate group of professionals (State Foresters and CWSF staff) who I get to learn and grow from.
What do you see to be the emerging issues in your state?
US Forest Plan Revisions – we have three National Forests that will be kicking off this incredibly important process this year. 
The Farm Bill and how it will affect the Good Neighborhood Authority.
Workforce capacity in forestry and wildland fire.
What is your favorite hobby? 
One of my favorite hobbies is canning. I love growing food in my gardens or from my fruit trees and then turning the food I grow into jams that I get to give away as gifts.
What is your favorite tree? 
Eastern White Pine
What is your favorite outdoor activity? 
Camping in all forms – backpacking, canoe camping, or even car camping.
What would you do (for a career) if you weren't doing this? 
Either run or work for a non-profit organization that provides a benefit to local rural communities.